2023 Public Talks (on ChatGPT's impact on math, jobs, and education)
Curious why people are talking about these events? Read The Wall Street Journal's review of the talk.
Scroll down for registration links.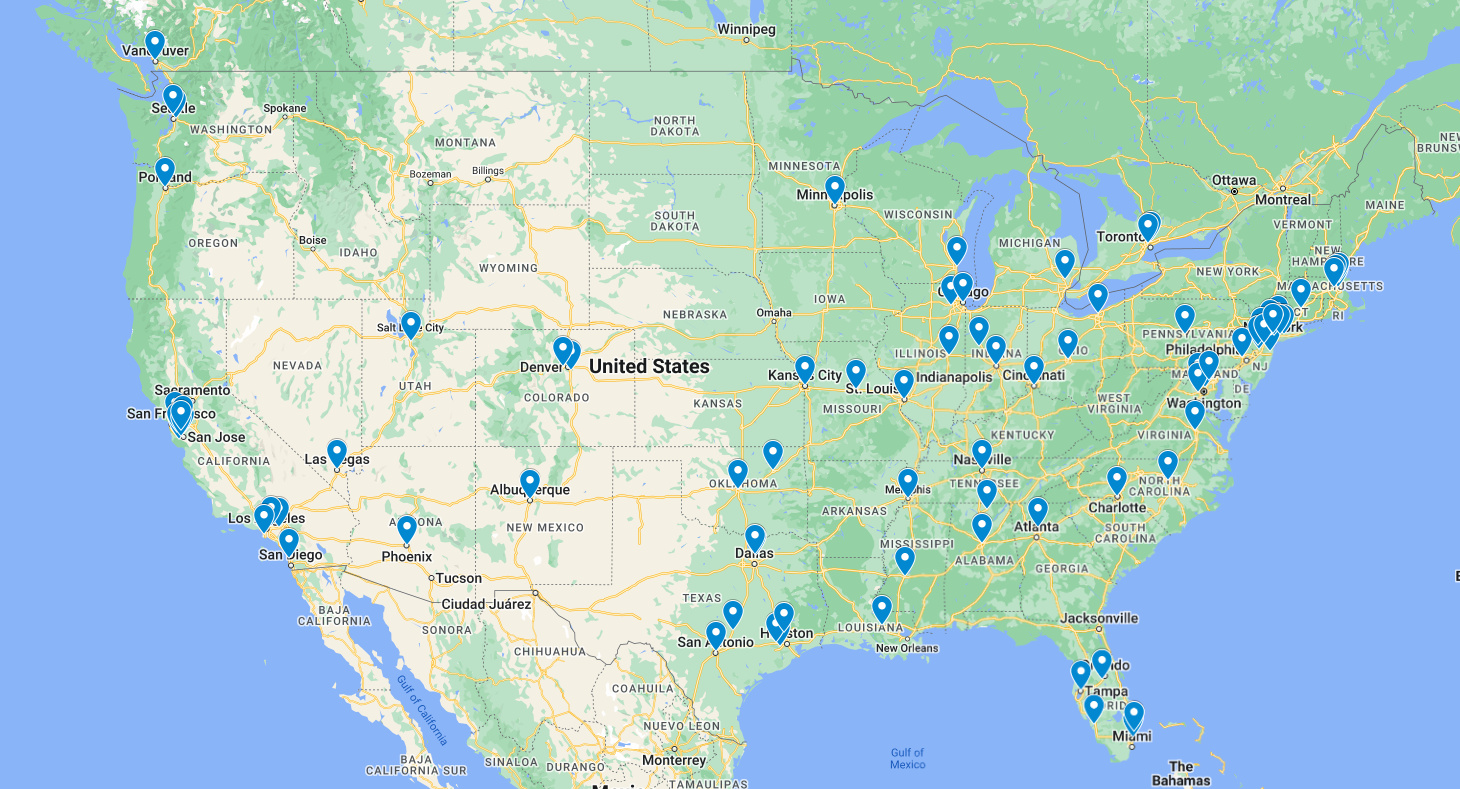 In the summers of 2021 and 2022, Prof. Loh conducted the largest outdoor solo math tours in human history, visiting 90 cities over 14 weeks, holding events in public parks. They were so successful that he organized a new tour for Summer 2023, with the theme of advising parents and students on how to dramatically adjust (math) educational approaches in the era of ChatGPT. These fun events also inspire students to see math from a different angle and to embrace challenge.
This tour is supported by LIVE, the new online math school that Prof. Loh founded, which revolutionizes live-video math instruction: teaching students the art of invention.
Event Schedule (Fall 2023)
Individual registration links to all upcoming tour stops are listed below. Register directly via the corresponding link if a time and location fit you. If you will miss (or already missed) Prof. Loh's visit to your area, you can also sign up to be notified whenever he comes next time.
New York City, NY (Stuyvesant High School): Fri Sep 22 at 8:00am
Washington, D.C. area (Veritas Academy): Mon Sep 25 at 7:30pm
Philippines: Fri Oct 20
Albuquerque, NM and Sandia National Laboratories: Mon Oct 30
Long Island, NY (Brookhaven Math Circle): Sat Nov 4
Long Island, NY (Nassau County): Sat Nov 4
New York City: Sun Nov 5
Boston, MA (Harvard-MIT Math Tournament): Sat Nov 11
Boston, MA: Sun Nov 12
Nashville, TN (Montgomery Bell Academy): Mon Nov 13
Miami, FL (American Heritage School Math Invitational for Middle Schools: Sat Dec 9
Phoenix, AZ (Chandler Unified School District): Mon Dec 11
Boston, MA (Lexington Math Tournament): Sat Dec 16
Event Schedule (Summer 2023)
San Francisco, CA (Berkeley): Sat Apr 15 at 9:15am in Dwinelle 155, parent talk at Berkeley mini Math Tournament
Silver Spring, MD: Sun Apr 16 at 2:30pm, at Montgomery Blair Math Tournament
Syosset, NY (Syosset High School): Thu May 11 at 2:30pm
Orlando, FL (National MATHCOUNTS Competition): Sun May 14 and Mon May 15, but no public talk
New York, NY (NEST+m): Fri May 19 at 11:00am
Hoboken, NJ (Stevens Institute of Technology): Sat May 20, for parents and students at Stevens Mathematical Olympiad.
Denver, CO (International Indian Statistical Association Conference, Colorado School of Mines): Thu Jun 1 at 11:20am
Stay Notified
To stay notified about future tour stops, please subscribe to our email newsletter which sends timely information about math education and contest deadlines, every two weeks. If your language preference is Chinese, please follow the WeChat Public Account: 罗博深数学.
To follow future online live streams, please subscribe to our Daily Challenge with Po-Shen Loh YouTube Channel.
Learn Math
To learn math with Prof. Loh on a more regular basis, visit our classes.